Golden life management Pvt. Ltd. Overseas Recruitment company that provides manpower sourcing services for organizations across the globe. The company offers recruitment and placement solutions for companies seeking to find high-performance individuals and possibly the most qualified professionals from the INDIA. These services are provided using cutting-edge technology, a committed team, and revitalized processes that:
Reduces the time for sourcing candidates for recruitment;
Improves the efficiency of the recruitment and placement processes; and
Reduces the clutter of unqualified candidates that enter the recruitment pipeline by providing re-screening and pre-screening facilities
"Quality is not established in a day. We have had 35 successful years keeping our clients satisfied with our service. " Education: BE In Mechanical Engineering – Gold Medalist Masters In Business Management- (Finance) JBIMS, Mumbai Work Experience: Anoop has over 35 years of work experience. During this time he has held senior positions in ATE Group of Companies and Mazagon Docks. In 1978 along with his brother Dilip Saxena Anoop helped to found GLM. GLM was the first recruitment firm to be registered with the Indlan Government for the express purpose of recruiting Indlan personnel for positions overseas. It started with placing technical Indlan professionals for the burgeoning oil and gas Industry In the Middle East. Anoop actively manages and provides oversight for the finances for all companies In the Sambe group. Even today Anoop enjoys hands on management of the technical assessment, Interviewing and screening of Jobseekers for clients.
TELEPHONE: +91 22 61431222
EMAIL: anoop@indianpersonnel.com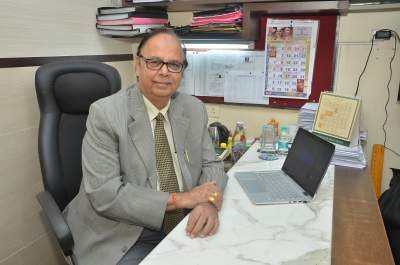 " 80% of our work comes from repeat business. That is testimony to our client relationship and delivery track record." Education: Bachelors in Management JBIMS (Marketing), Mumbai Work Experience: Dilip started his career with marketing at Emerck In 1971. He then moved to working with 2 UK based firms Gomba Group of companies and Primlaks Group of Companies as their promotional director – managing Investments, public relations and business operations In India which included shipping, waffle production and human resources consulting. In 1978 he founded GLM along with his brother Anoop Saxena. Dilip actively manages the operations and administration of various companies In the Sambe Group and is also on the Board of Directors of leading Real Estate companies In India. In GLM, even today, he continues managing and guiding the entire mobilization activities of GLM. Given the frantic pace of recruitment and some of the volumes Involved (upto 500 candidates in a single month) managing this is a complex effort which Dilip has been successfully executing for years. Dilip is also managing director of Sambe Electronics Pvt.Ltd , a manufacturing SME in the electrical and electronics industry ; contract manufacturing international quality products for Legrand India for the past 25 years.
TELEPHONE: +91 22 40631212
EMAIL: dilip@indianpersonnel.com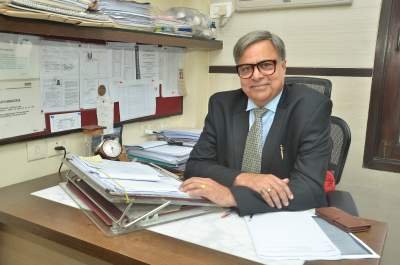 "The combination of technology with GLM's Capabilities offers our clients a unique value proposition in the recruitment of manpower." Amit holds a bachelor's degree in Electronics and telecommunications from Mumbai University and a masters degree in Computer Engineering from Rice University, USA. Amit started out his career working with Baker Atlas, Houston writing in-house measurement and calibration software.Then he accumulated 6 years of experience working with Sapient in San Francisco/New Delhi and Accenture in London/Mumbai where he worked on consulting and information technology based projects with clients like Franklin Templeton, Thomas Weisel Partners, Scudder-Kemper investments, ChemConnect.com, Vignette, Caterpillar, Mail.com, California State Automobile Association (CSAA) and Disney. Currently Amit heads the all India operations at GLM . Under his visionary leadership GLM has expanded its product offerings and secured several new clients in varied countries. Amit being a netizen continues to inspire his colleagues and subordinates with his technophile style of working and has mentored several professionals.
TELEPHONE: +91 22 61431234
EMAIL: amit@indianpersonnel.com